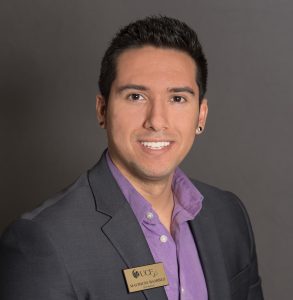 Mauricio Ramirez
State: Illinois
TELL US ABOUT YOURSELF AND WHAT YOU DO.
"I am currently a research associate analyst in the 3-year Investments Development Program at Allstate Investments conducting research and analysis on corporate bonds. I also serve as the Chief Investment Officer for the investment research arm of The Pegasus Group (PG) – a UCF student organization which helps students prepare for careers in finance and consulting."
TELL US WHY YOUR WORK MATTERS…
"As part of my mission to develop others, my work at PG helps train and prepare high potential students – including DREAMers – for careers in financial services and consulting industries."
WHAT UNIQUE PERSPECTIVES DO DREAMERS BRING TO THEIR WORK?
"My immigrant experience has taught me that you should not allow difficult circumstances to hold you back or use them as an excuse. Doing so will prevent you from reaching your potential."