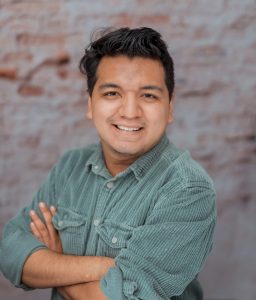 Juan Piña Hernandez
State: Texas
TELL US ABOUT YOURSELF AND WHAT YOU DO.
"I am currently an Operations Lead for H-E-B Grocery Company at the southern tip of Texas. My day to day involves developing Partners' soft and hard skills while also innovating our operating procedures to create a better environment for our Partners and our customers."
TELL US WHY YOUR WORK MATTERS…
"Working for a staple of the Texas community is not only fulfilling but also essential as we don't close, even in a natural disaster. Other important works involve assisting our education community, food banks, and veterans with donations and event sponsorships."
WHAT UNIQUE PERSPECTIVES DO DREAMERS BRING TO THEIR WORK?
"As a Dreamer, my experience jumping through legal hoops and starting from scratch allows me to help others with similar circumstances like partners (employees) and members of the community. Being an employed Dreamer makes me thankful for work every day and drives me to make sure everyone is included in the workspace."