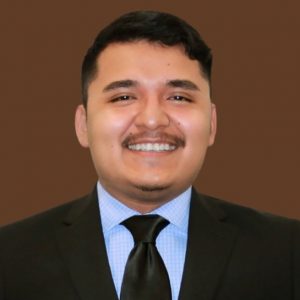 Hector Robledo
State: Texas
TELL US ABOUT YOURSELF AND WHAT YOU DO.
"I work as an Academic Support Associate for students at the University of North Texas at Dallas where I am also a graduate student. I administer exams, oversee new student data files, process academic holds, and serve as a campus liaison."
TELL US WHY YOUR WORK MATTERS…
"My work allows me to support other students in their college journeys by providing support and empathy – particularly to students who have similar backgrounds. This work also allows me to immerse myself in the community where I am studying for my graduate degree."
WHAT UNIQUE PERSPECTIVES DO DREAMERS BRING TO THEIR WORK?
"As an immigrant college graduate, I understand the importance of inclusiveness, empathy, and privacy for all college students – and particularly for those with immigrant backgrounds like mine."