Emerson Loaiza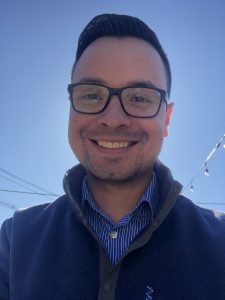 State: Massachusetts
TELL US ABOUT YOURSELF AND WHAT YOU DO.
"I was born in Colombia and moved to the U.S. when I was 13. I worked in the hospitality industry for 14 years. With the help of a scholarship from TheDream.US, I had the opportunity to get a college education. I am now a human resource associate at Dicerna Pharmaceuticals – serving as the first point of contact for all new hires joining our company."
TELL US WHY YOUR WORK MATTERS…
"Through my many years of customer service, I now have the skills and abilities to make each new employee's first day welcoming and memorable. I can show that, regardless of where a person is born, we all face the same fears and uncertainties when faced with something new. And no matter where we are in the world, we can all help others feel welcome."
WHAT UNIQUE PERSPECTIVES DO DREAMERS BRING TO THEIR WORK?
"I want others to know that is okay to be different; to know that coming from different backgrounds and experiences is what makes us stronger; and to know that being an immigrant brings value to those who have never been exposed to other cultures."