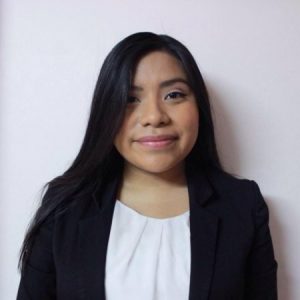 Areli Morales Romero
State: New York
TELL US ABOUT YOURSELF AND WHAT YOU DO.
"I work as a substitute teacher for New York City public schools and I'm a children's book author. Areli is a Dreamer (Pub: June 2021) is my debut children's book. The picture book tells the story of my journey from my beautiful home in Mexico to the United States to be reunited with my family."
TELL US WHY YOUR WORK MATTERS…
"Every child deserves high-quality education that will nurture their academic and personal growth. Through my teaching and writing, I want to shed light on the immigration issues that impact our classrooms and how to help teachers create safe spaces for all students."
WHAT UNIQUE PERSPECTIVES DO DREAMERS BRING TO THEIR WORK?
"In elementary school, I did not have teachers that looked like me or books that reflected my experience as an immigrant and a person of color. Now more than ever, immigrant communities find themselves afraid and unsure of what the future holds. Dreamer educators and children's books about immigrants can help students and their families cope with the struggles that come along with being an immigrant but also celebrate the triumphs and resilience.