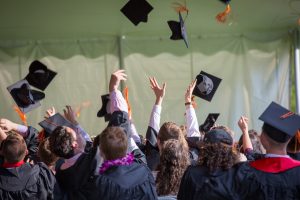 Lev Sviridov, an asylum seeker, pursued higher education in the U.S.
State of Residence: New York
University: The City College of New York
Lev Sviridov, born in Russia, graduated from the City College of New York. Lev was raised in a single-parent household in Moscow. After Lev's mother had a traumatic experience on the subway, she decided to move to the United States. In 1993, when Lev was eleven years old, he and his mother left for the U.S. on a visitor visa. After observing the rising chaos in Russia, they decided to stay, living in the U.S. without documentation.
Lev and his mother eventually sought and obtained asylum. Lev went on to further his education. He received a Bachelor of Science in Chemistry from The City College of New York and a Doctor of Philosophy in Inorganic Chemistry from the University of Oxford, where he was a Rhodes Scholar. Lev continues to seek ways to help the undocumented community.