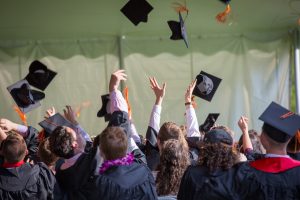 This guide addresses five common questions by campuses, students, and staff on the potential impact of a negative federal court decision on Deferred Action for Childhood Arrivals (DACA). The guide addresses questions concerning renewal applications, employment options, REAL ID, and access to higher education. The following questions are covered:
When should DACA recipients renew their DACA in light of a potential negative decision by a federal court?
What will happen to pending applications if a federal court issues a negative decision?
What other employment options will DACA recipients have if their DACA expires or is terminated?
What impact will the end of DACA have on access to in-state tuition, financial aid, and scholarships?
What does the forthcoming nationwide implementation of REAL ID mean for a DACA recipient's ability to obtain identification and driver's licenses?
Last Updated: November 26, 2019.