The Initiative on U.S. Education Pathways For Refugee Students Releases Policy & Program Recommendations For A New Pathway For Refugee Students Through University Sponsorship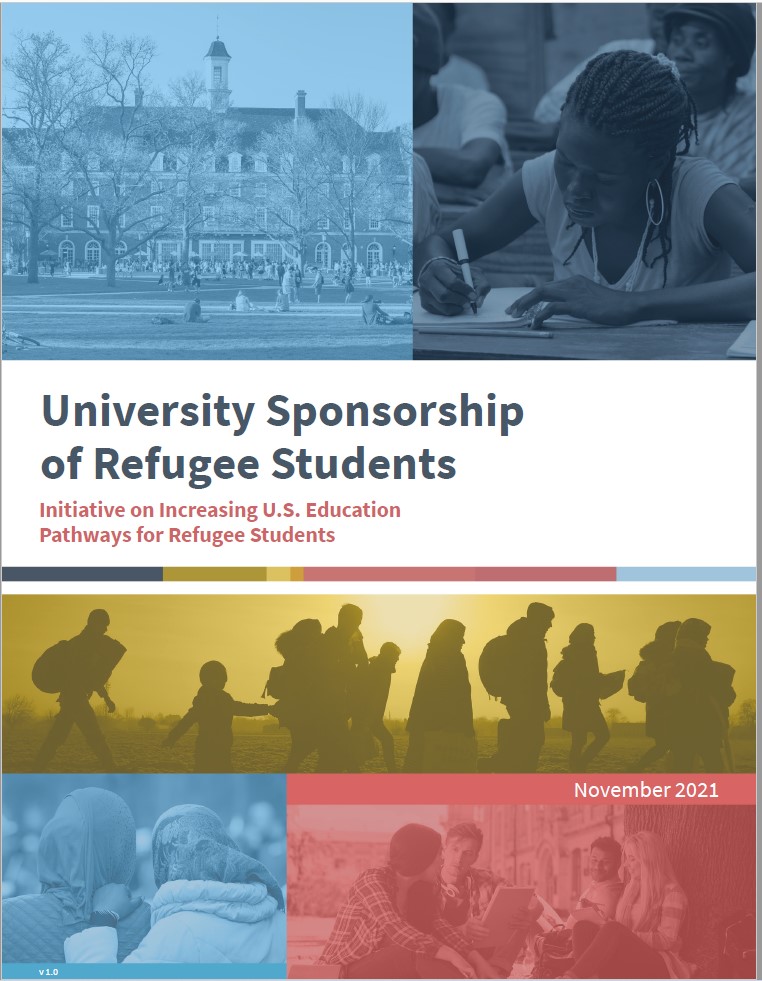 The need for collective action to support refugee students could not be greater. Forced displacement has doubled in the past decade, and among the displaced are thousands of university-aged youth dreaming about continuing their education. While 39% of students are able to access higher education worldwide, only 5% of refugee students access higher education. There are a multitude of barriers facing refugee students seeking to pursue their studies and find safety.
In response to this need, the Presidents' Alliance, with partners, hosted an inaugural strategy meeting in May 2021 on how to significantly increase refugee student entry into the U.S. to pursue higher education. The meeting marked the launch of an initiative to mobilize higher education leadership to advocate for, design, and engage in a university sponsorship program that would allow refugee students to enter the United States under a newly established P-4 category for private sponsorship of refugees to continue their studies at a sponsoring U.S. college or university. The Initiative was led by the Presidents' Alliance on Higher Education and Immigration, the UN Refugee Agency (UNHCR), the Global Task Force on Third Country Education Pathways, and the University Alliance for Refugees and at-Risk Migrants along with its Student Voices for Refugees network.
The meeting launched a four-month process, bringing together current and former refugee students, leaders of refugee resettlement, higher education institutions, philanthropic organizations, and experts in advocacy, international education, student support, and student admissions, in five working groups to develop a robust policy framework, program model, educational outreach, and funding strategies. Representatives from approximately sixty organizations and institutions were engaged in the Initiative, developing a report outlining a path for the U.S. to develop and implement a university sponsorship program for refugee students.
You can download or see the full report here.
You can view more information and resources related to the RESPONSE Campaign here.