As the U.S. and its campuses continue to pay greater attention to the longstanding impacts of racial and social injustice, there is also an increasing focus on how campuses are tying together racial equity efforts and immigration issues—areas that often intersect and can lead to cumulative marginalization for certain student groups. The growing attention to these issues is timely and urgent: U.S. colleges and universities serve diverse populations of immigrant-origin and international students.
The category of immigrant-origin students is itself very heterogeneous. First-generation immigrant students refers to all those born outside the U.S. and who were not U.S. citizens at birth, including naturalized citizens; lawful permanent residents; and other documented and undocumented students, refugees, and others who have immigrated to the U.S. seeking asylum and protection. Second-generation immigrant students refers to students born in the U.S. with a parent or two who were born outside the U.S.
According to current estimates, 5.3 million first- and second-generation immigrant students– which we define as immigrant-origin students–now constitute 28 percent of U.S. higher education enrollment, and 80 percent are students of color. The Higher Education Immigration Portal provides additional analyses on these student populations by estimating the numbers of undocumented and immigrant-origin students in higher education. In doing so, it disaggregates the population by race and ethnicity to call attention to the powerful diversity of undocumented and immigrant student populations.
While international students initially arrive in the U.S. as non-immigrants on a student visa for a period of study or international exchange, many turn out to be prospective immigrants who pursue employment and residency in the U.S. post graduation. In addition, at this point, refugee or other displaced students outside the U.S. seeking to pursue education in the U.S. must also apply as international students on non-immigrant visas.
The remainder of this post focuses on two of the student groups described above: immigrant-origin students and international students.
Detangling the Complexities of Marginalization
The complex interplay of race and immigrant status and experiences applies not just to first- and second-generation immigrant students in the U.S., but also to international students who arrive at U.S. campuses from over 200 countries. While international students are not considered immigrants, they are nonetheless viewed as belonging to specific racial and ethnic groups often based on their country of origin and their physical appearance. As we have seen, when hate crimes, racial harassment, or discrimination occur, Black, Brown, and Asian students, staff, and faculty are disproportionately affected. This is true regardless of whether they are citizens, immigrants, or international students. And the 14th amendment prohibits the denial of life, liberty, property, and equal protection of the laws to "any person" in any state. In other words, equal protection is designed for everyone, not just U.S. native-born or naturalized citizens.
Marginalization for international students from certain countries and societies can be further complicated by structured discrimination patterns that often follow them across borders, such as the recent concerns around caste-based discrimination against Indian students. Conversely, international students and newly arrived first-generation immigrant students often lack a context for and an understanding of racial dynamics and the history of race in the U.S., and might themselves be prejudiced about different racial groups in the U.S.
For many postsecondary students of color—immigrant and international alike—there are additional vectors of discrimination based on gender and gender identity; religion; and sexuality that further compound the negative experiences that students might already be facing due to their immigrant and racial identities. Taking the case of gender and gender identity, international students and immigrant students of color who identify as female face potential discrimination not only due to the dual factors of race and minority status, but are additionally subject to many of the broader social and economic inequities faced by those who identify as women or as non-binary. Further, for those immigrant and international students who identify as female and who belong to primarily patriarchal cultures, there might be tensions related to varying gender norms and expectations between U.S. society and the home country or community culture. However, while the triple, intersecting disadvantage of gender, race, and immigrant status is widely acknowledged and documented anecdotally, much more research is needed on the specific ways in which these three areas interact and how they affect students with marginalized gender identities.
The Way Forward
Recognizing that both race and the experience of being an immigrant are inextricably intertwined for a large and growing population of their students, many campus leaders have called for making equity and diversity central to everything, recognizing that it is necessary to rebuild our economy, serve our students, and keep our institutions vital. In 2020, the Presidents' Alliance also released a statement with the explicit affirmation that Black Lives Matter and reiterating that our immigration priorities and our nation will not advance without true justice for all through purposeful action on the intersections between race, immigration, and higher education. Additionally, one of the principles guiding the Higher Education Immigration Portal's underlying theory-of-change on how to effect change at the campus, state, and federal levels, is the recognition of the intersectionality of immigration and racial equity.
Righting injustice is not just a moral imperative but is also deeply tied to global relations and international goodwill: we know that what happens at home very much affects how the world sees us. When people of color are discriminated against, assaulted, or treated unjustly, doubt is cast around the world about whether the United States is a safe place to learn, live, and thrive. For example, in the wake of the Muslim travel ban implemented by the Trump administration in January 2017, Chinese students expressed anxiety, wondering if they were next on the list, and tensions between China and the United States also have reignited unfounded suspicions of all Chinese students and faculty. Violence against Indian immigrants routinely makes headlines in the Indian press, and the anti-Asian shootings that took place in Atlanta reverberated both at home and abroad. The racist violence at the Texas border against Haitian migrants is yet another reminder of the ongoing systemic racism so often seen in our immigration policies.
Against this backdrop, many U.S. campuses have begun to take the following types of steps to address the intersections of racial and ethnic discrimination and immigration:
Comprehensive efforts to account for immigrant perspectives in diversity, equity, inclusion, and justice efforts.
Educating students, faculty, and staff focused on immigration injustices experienced by Black, Brown, Asian, and other immigrants of color.
Internationalization efforts focusing attention on the racial, ethnic, and geographic diversity of international student experiences.
Engaging faculty whose academic work is at the intersection of immigration and racial justice.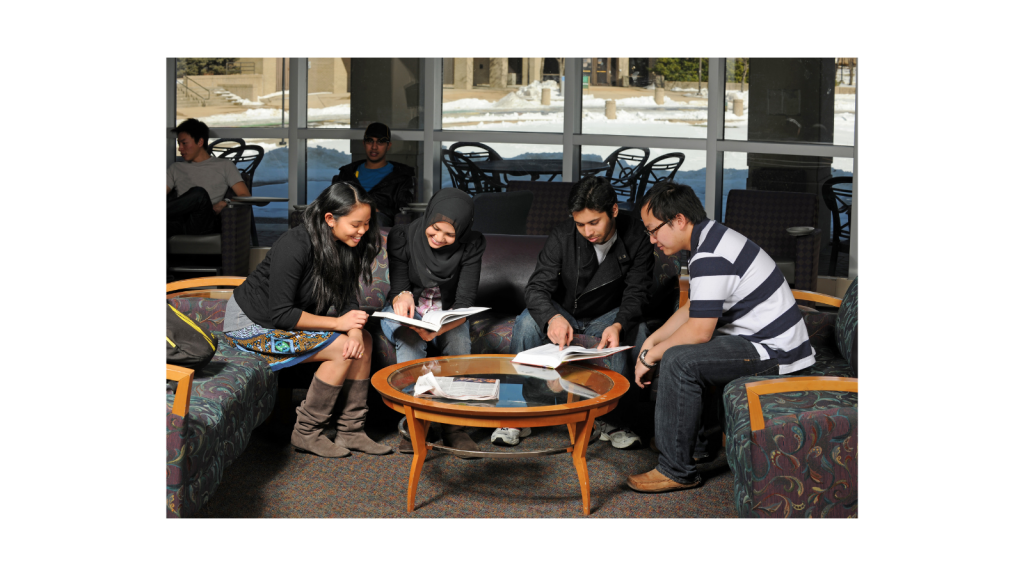 In this post, we have collected resources for campuses that engage directly with racial and immigration equity issues. The curated list below reflects a combination of research; narratives; best practices; and webinars/events and the intention is to offer resources that higher education leaders and other campus stakeholders may find helpful in understanding and addressing issues of racial equity and immigration. If you have other resources you have found valuable, please send them to portal@presidentsalliance.org.
Resources