Undocumented Graduate & Professional Student Resource Hub
This resource hub aspires to be a comprehensive central point where campuses and students can find information on graduate and professional school access, retention and success. It is meant to be a living document that will be updated regularly and include any new resources that campuses and organizations develop.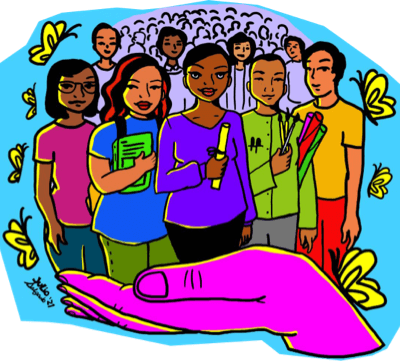 General Information
Welcome to the Undocumented Graduate & Professional Student Resource Hub! This hub is meant to be a compilation and centralization of graduate and professional school resources for students and institutions. You can find resources to help undocumented individuals interested in learning more about how to apply to graduate school, find funding, and institutional specific supports. The hub also focus on holistic supports such as social media pages, mental health resources, educational podcasts, and more. Lastly, in this hub you can find some data and research that has been done on and for graduate students.
The information and guidance provided in this handbook do not and are not intended to, constitute legal  or career advice; instead, they are for general informational purposes only.
Private Institutions Tool
In an effort to expand the visibility and access of graduate school for students and institutions, the Presidents' Alliance has some projects underway. For students interested in learning more about what is available to them at private institutions,  see private institutions interactive tool.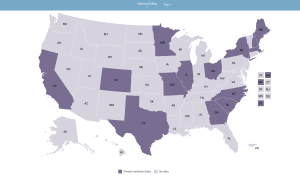 This private institution interactive tool tracks admission and financial aid policies for undergraduate undocumented students interested in attending a private college or university. The tool will soon include data for  undocumented graduate students.
If you have suggestions, updates or want to partner with us please reach out to Ivana Lopez Espinosa at ivana@presidentsalliance.org or Luz Bertadillo at luz@presidentsalliance.org
Submit Graduate & Professional School Resources
Do you have a resource or tool that you found useful when applying, navigating or supporting others access graduate or professional school? If so, please share it with us so we can add it to this resource hub! We welcome you to share additional resources that students and campuses can reference in the pursuit of  graduate and professional school. If you have any additional comments or questions about this resource hub, please contact Ivana at ivana@presidentsalliance.org.