The Higher Ed Immigration Portal is a living resource, updated by a team of immigration and higher education policy and research experts to reflect the most up-to-date information on national and state-level policies and student data, research, and effective practices.
Our Team
Miriam Feldbulm is the co-founder and executive director of the Presidents' Alliance on Higher Education and Immigration. Miriam has over 25 years of experience in higher education administration, student support, and in teaching and research of immigration policy, politics and higher education. She previously served as vice president for student affairs/dean of students and professor of politics at Pomona College, as special assistant to the president at Caltech and senior director for academic support and planning, and is a non-resident fellow at the Migration Policy Institute.
Christian Penichet-Paul is the Director of the Higher Ed Immigration Portal at the Presidents' Alliance for Higher Education and Immigration. Most recently, Christian was the Policy and Advocacy Manager at the National Immigration Forum. Christian's expertise includes providing analysis on legislative proposals and federal immigration policies, developing strategic messaging and products, and conducting legislative and administrative advocacy. Christian graduated from Texas State University and earned his master's in American Government from Georgetown University.
Rajika Bhandari is a Senior Advisor for the Higher Ed Immigration Portal. Dr. Bhandari is an international higher education expert and a scholar-practitioner with over 25 years of experience in student mobility research and data-driven insights; monitoring, evaluation, and impact studies of international education programs; and shaping thought leadership strategy in the nonprofit, private and higher education sectors. Dr. Bhandari served as the President & CEO of the IC3 Institute and previously held senior roles at the Institute of International Education (IIE) for over a decade where she led IIE's research, evaluation and thought leadership portfolio. A frequent speaker on international student issues and a widely published author, her forthcoming book is America Calling: A Foreign Student in a Country of Possibility.
Cezanne Hayden-Dyer is a consultant for the Higher Ed Immigration Portal. Cezanne has an Associate's degree in Criminal Justice and she is currently pursuing her Bachelor's Degree in Business Administration with a concentration in Human Resources at Miami Dade College. She wants to find new ways to help support the immigrant community, and contributed to the development of the Portal.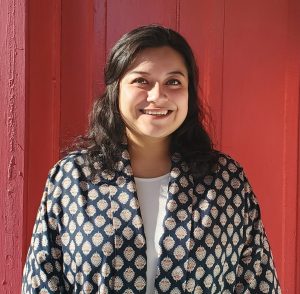 Ivana Lopez-Espinosa is a consultant for the Higher Ed Immigration Portal. Ivana recently graduated with a Master of Arts in Higher Education, concentration in diversity and social justice. Her passion is rooted in her experiences as a first-generation undocumented immigrant in the public education system. Her goal is to empower marginalized communities and advance equitable structures in education and health care. Ivana received a B.A. in Sociology from Gettysburg College in May 2019.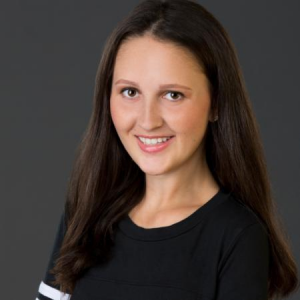 Natalie McGuire is a consultant for the Higher Ed Immigration Portal. Natalie is a junior in the College of Literature, Science, and the Arts at the University of Michigan with a double major in Spanish and Philosophy and minors in Law, Justice, and Social Change and Latina/o Studies. Her professional goal is to become a lawyer, with a focus on immigration. Natalie joined the National Forum on Higher Education for the Public Good through the Undergraduate Research Opportunity Program as a freshman and took over a leadership role managing the uLEAD website.
Ronnie Rios is the Immigration Policy Communications Fellow for the Presidents' Alliance. Ronnie is a doctoral student in the Center for the Study of Higher and Post-Secondary Education at the University of Michigan in Ann Arbor. Prior to her arrival at the University of Michigan, Ronnie spent over 13 years in various capacities of Higher Education Administration supporting students of color, first generation, lower income and undocumented students (at the undergraduate, graduate, professional and doctoral levels).
Contributors
Nicolaus Espitia is a Ph.D. candidate in the University of Michigan's joint social work and sociology program. He is an interdisciplinary scholar whose research applies a community-centered research approach to address and remove structural barriers faced by traditionally marginalized communities to allow them to engage more equitably with social institutions. Specifically, his dissertation examines the political participation of undocumented Latinx immigrants. Before enrolling in the Ph.D. program Nicolaus earned his MSW and a BA in sociology and political science from the University of Michigan.
Ilana Israel is a native of Ann Arbor, Michigan. She graduated from Elon University in North Carolina with a Bachelor's degree in Strategic Communications. She is currently finishing her Master's degree, projected graduation April 2021, in Leadership and Organizational Dynamics from the University of Michigan, Flint. Her interests include working with non-profit organizations, furthering her education, and advocating for social justice and equality. Ilana is an avid animal lover. In her spare time, she shows her two Portuguese Water Dogs, Lago and Rio and enjoys riding her retired show horse Willie.
Background: The uLEAD Network 
The uLEAD Network was a major part of a long term initiative undertaken by the National Forum on Higher Education for the Public Good, based at the University of Michigan. This effort began in 2007 to bring attention to the gaps in policy and practice that denied access to education for immigrant students. uLEAD was the public vehicle through which the National Forum's research was shared and over time became a site where institutional leaders, policy makers and advocates exchanged information and kept abreast of changes across the higher education system. Launched in 2013, uLEAD's development was made possible through the generous support of the Ford Foundation, the Carnegie Corporation of New York, and under a partnership with the National Center for Institutional Diversity. uLEAD  led to the development of state and institutional collaborative networks and is the basis for several scholarly reports on issues related to undocumented student access. Many aspects of this work and the information resources captured on the uLEAD site will continue as the Higher Ed Immigration Portal under the aegis of The Presidents' Alliance on Higher Education and Immigration. 
This research has been made possible by the work of undergraduate, masters, and doctoral students at the National Forum. The work would not have been possible without the generous funders and dedicated researchers the past 7 years.